Kingsley's Chuckle Page
This page contains jokes and supposedly true stories that I thoughtwere particularly funny.
Select the links in the side frame to browse. Enjoy!
Meanwhile (back at the ranch) some random stuff ...
Added 01 June 2004:
What not to do with a tazer
Added 19 Feb 2004:
jurassic-fart.wmv (1MB)
Keyhole Challenge
Practice for some, fun for others ...
7 best positions in bed
No need for censorship ...
What do you get when you have too much time on your hands, a sharp knife, a green grapefruit, a very patient cat and a camera ?? ... this
Hitching a lift the hard way
Spotted by one of the users on the GTR forum - not something you see every day.
nutty-rear-steering.wmv (15MB)
A small Fiat, two steering racks, two drivers and the ability to go quickly in reverse ... (best with sound)
funny-cats.wmv (2.7MB)
Collection of small videos of cats doing silly things
drunk-face-view.jpg (22KB)
Not strictly speaking a "chuckle" item but definitely not for hangovers ...
man-with-huge-cock.jpg (42KB)
Certainly not something you see every day (and not as dodgy as you'd think)
crabvspipe1.mpg (1.8MB)
More incredible than funny (well, not funny at all really), this is a video taken in 6000 feet of water. An undersea robot is sawing a 3mm wide slit (1/10th of an inch ... remember that width) in a pipeline. The pressure inside the pipeline is 0 psig, while the pressure outside is 2700 psi, or 1.3 tons per square inch. Then a crab comes along....
killerfart.mpeg (646KB)
Careful with that match!
---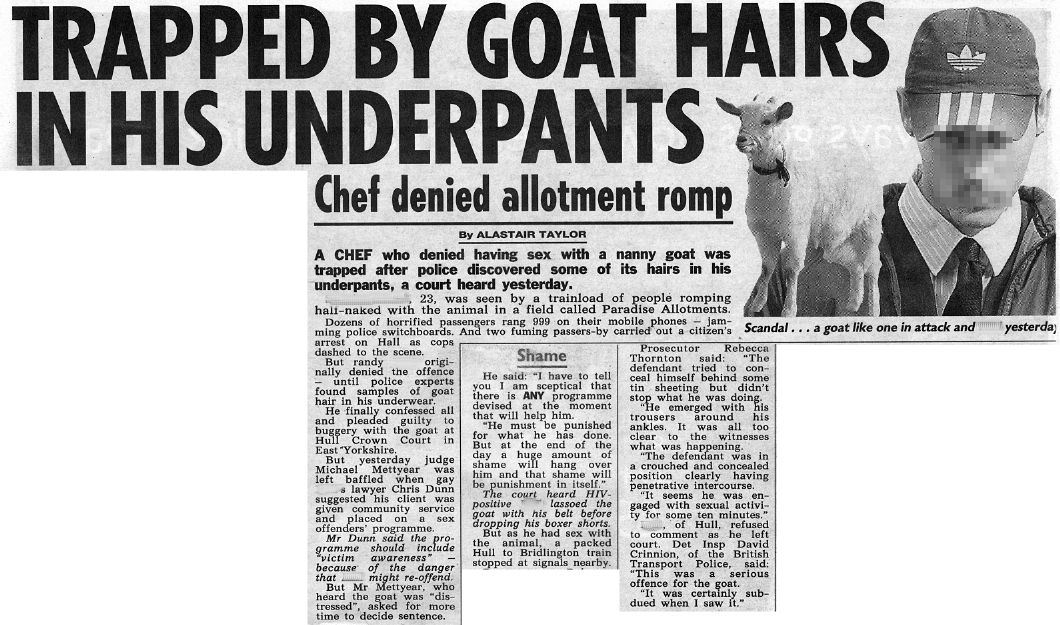 ---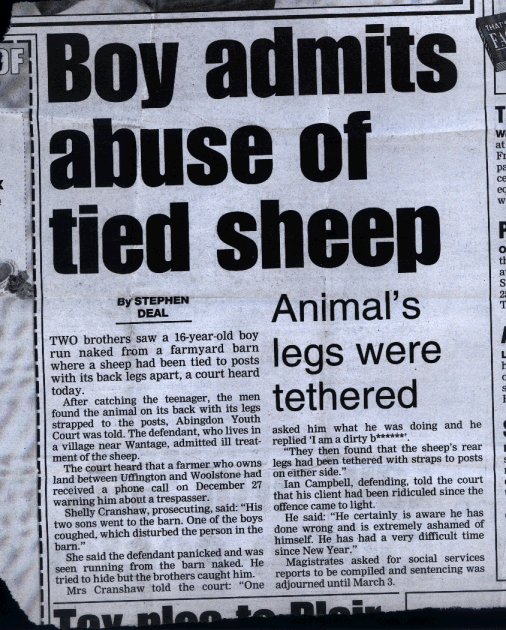 webmaster 21 August 1997